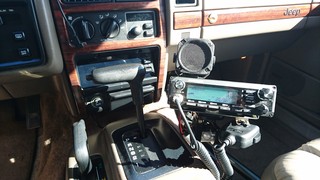 It started in the 70s. Hardly a car without CB radio antenna was to be seen. Especially young people have the 'Kastl' screwed into the car and often it was the only - then as now - free means of communication in the country. After the flooding in the social networks CB radio is increasingly popular again and is becoming increasingly popular.
Since around the end of 2016 CB Funk experiences a revival. If you talk to young people today and ask, you often get the answer: 'I can meet real people' ... unlike 'just' on the internet virtually.
With the re-leek of www.breaker.at (new layout, adjustments, etc.) in November 2017 an initiative started to form a roof under which the innumerable small radio rounds, both old and new, come together and independently of Facebook or other ' great portals' exchange experiences, make appointments and get to know nice people.
But that also means that we have to rely on the fact that some also participate here, maybe help out with expertise, write a CB blog or participate differently here.
So - join in - tell a friend - invite friends
Your admin / sysop team
PS: The site is constantly being expanded with further capabilities, new functions, independent and free of constraints, even if the site, the server and the domain and the associated costs (including maintenance, firewall maintenance, etc.) of www.technic-hobby .eu be sponsored. True to the rules for more than 100 years in amateur radio and since the 70s in a somewhat relaxed form also apply to CB radio. Absolute taboo: politics and QSOs about money - has always been so on the radio, and will remain so.